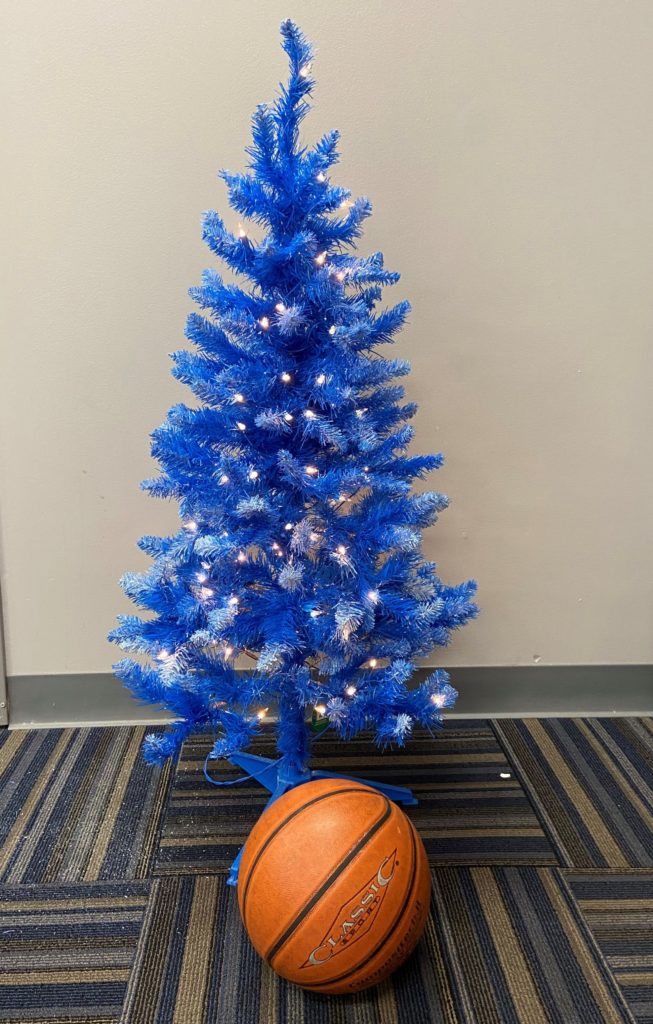 HG Logistics LLC is all decorated for the Christmas season with our little, blue Christmas tree. My first thought, as probably everyone who reads this post –"It's a Charlie Brown Christmas Tree."
"A Charlie Brown Christmas" first aired on December 9, 1965. Most of us know the story well. The despondent Charlie Brown just cannot muster up any Christmas joy amongst all the commercialization. Lucy thinks she has the antidote to Charlie Brown's Christmas blues by making him part of the Christmas pageant. However, this only made him feel more like a failure. In the end, all turns out well when the focus is placed back on the true meaning of Christmas as Linus recites the first Christmas Story.
What you may not be familiar with is the story behind the story. Annie Holmquist, Research Associate with Intellectual Takeout, wrote in December 2017 about the backstory. We now know that Schulz's tale became a classic and an overnight success. But Holmquist reports that before it aired, there was plenty of skepticism among all involved. Schulz and his crew believed this was going to be a total flop much like how Charlie Brown felt throughout the story.
Holmquist quotes Mark Evanier, an animator and historian, as saying, "The networks were against it. It went against the conventional thinking at the time of what a children's special–a Christmas special–had to be." She also quotes producer, Lee Mendelson, "They said, 'Well, it's on the TV Guide logs, we've got to put it on the air, but nice try, you know, we'll put it on once and that will be it.' So we figured it was over and it was done."
Schulz and the television executives were all wrong. Holmquist went on to share that the Emmy/Peabody award winning show accounted for almost half the TV ratings that evening not to mention that it has been broadcast every Christmas since 1965. The bigshot executives thought they knew the people and that flashy is what they wanted. They did not believe Schulz's simple, common-sense message depicted in "A Charlie Brown Christmas" was going to appeal to the American public. As it turned out, it was exactly what the people wanted and needed to hear.
Charles Schulz stuck with his message not compromising his principles. He connected with the hearts of people and through his humble, ordinary character of Charlie Brown, he shared the true meaning of Christmas.
HG Logistics LLC may appear to be a Charlie Brown in the big world of logistics, but our message is simple too–WE CARE! So, from HG Logistics LLC, we would like to wish everyone in our down-to-earth, low-key, non-flashy, but heartfelt way…
A Merry Christmas and a Happy New Year!

*Holmquist, Annie, 2017 Dec. 14, "A Charlie Brown Christmas" Symbolizes the Triumph of Common Sense, Accessed Dec. 8, 2021, <https://fee.org/articles/a-charlie-brown-christmas-symbolizes-the-triumph-of-common-sense>