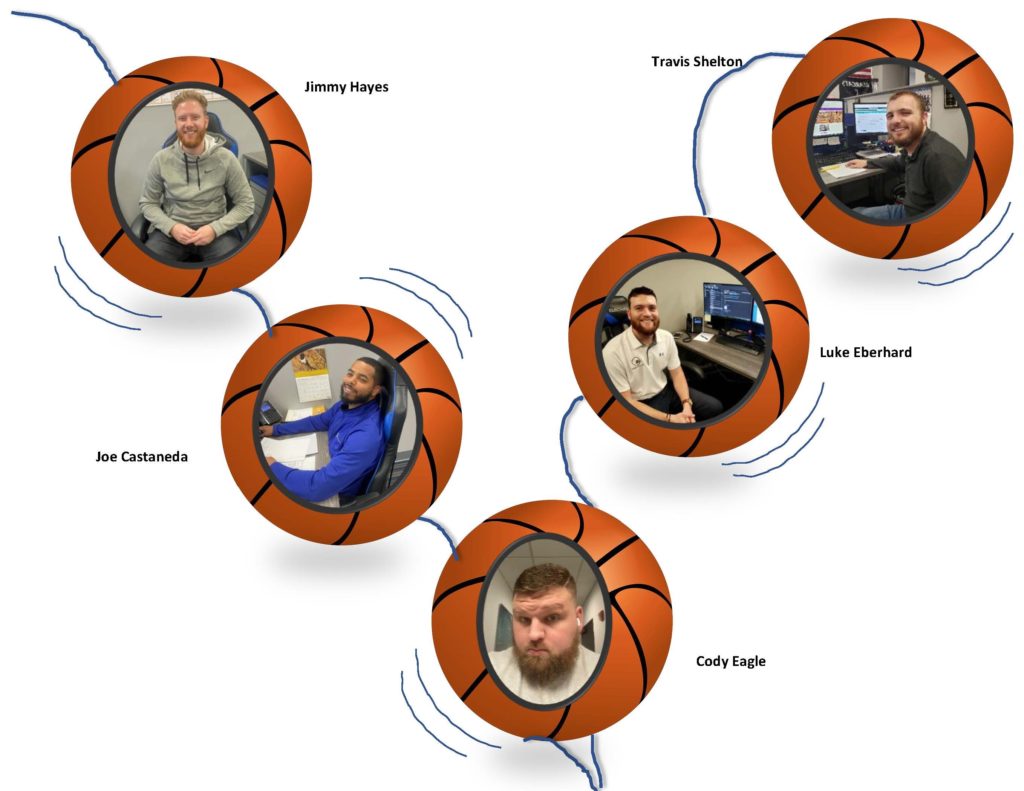 Our newest employee, Jimmy Hayes, challenged me the other day to a one-on-one basketball game. Obviously, he hasn't been here long enough to know that I have no athletic skills. Or maybe he did realize it and figured I was an easy match and a sure win for him. This all started when I walked in on Jimmy bouncing around a basketball. The challenge was presented after I teased that I could have easily stolen the ball from him. Of course, Jimmy proceeded to list his athletic credentials stating he played both high school and college basketball. Sounded impressive until he commented that he went to smaller, less known schools so he would have playing time instead of sitting the bench which would have been the case at the bigger name schools. Maybe not as remarkable as I originally thought, but he still has far more skills when it comes to basketball than someone like me whose only experience in the sport is as a spectator.
I asked Jimmy where the basketball came from since it is not normal company protocol to have it at work. Joe Castaneda, another one of our logistics coordinators, immediately spoke up and proudly stated that he brought it in to show the guys because it is one that Tubby Smith autographed for him. The signature was barely recognizable, but Joe ensures us that it is there. It just wore off from his kids playing with it so much. I think Joe and Jimmy were out to impress me that day–Jimmy being a past so-called "high school/college basketball star" and Joe for meeting the famous Tubby Smith.
I don't know how awestruck I was about this tidbit information they shared with me, but I can tell you what impresses me the most about these guys. It is not their quick feet on the court or their inviting personality that can persuade celebrities for signatures, but it is their dedication, no-nonsense, hardworking attitude at which they attack every aspect of their job. This goes for all our logistic coordinators–Travis, Joe, Luke, Cody, and Jimmy. These guys pound it out everyday getting loads covered, making check calls, scheduling appointments, communicating with drivers, processing detention/layover requests, and handling all the shifting, negotiating, and rescheduling that goes with the territory.
These guys hustle every day to meet the never-ending demands of the transportation industry. At times, they probably feel like they have been bounced around from one thing to the next, but they don't quit. They work as a team until the job is done. HG Logistics LLC appreciates their hard work. Their tireless efforts are definitely stacking up points on HG Logistics Scoreboard of Success.