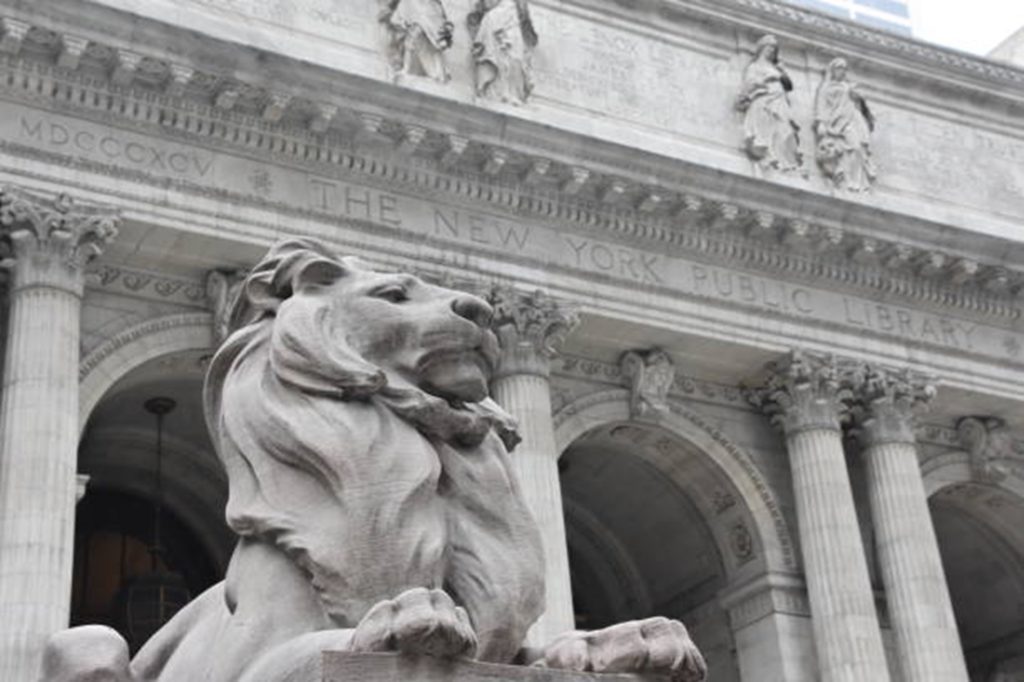 Today, I learned that at the front entrance of the New York Public Library, stands two stately stone lions hewn from marble. These lions have stood proudly at their post since the library's dedication in 1911. At first, the lions were nicknamed after the original founders — Leo Lenox and Leo Astor. However, during the Great Depression, the mayor of New York, Fiorello LaGuardia, took the liberty to rename them "Fortitude" and "Patience" –virtues he deemed vital if America was to endure those dark days. These names have stuck with them ever since.
I can see why these names have stood the test of time because they are qualities essential for survival and virtues prevalent for any time and any age. In the past year or so, our country has faced many unknowns that have stirred up fear, challenges that have brought changes to our everyday activities involving work, school, and entertainment, and tensions that have escalated emotions to a whole new level. Just as fortitude and patience were necessary in the time of the Great Depression, they are just as crucial for us today. Every era has had to face hardships that require courage to stand up to trials and tribulations and persistence to endure to the end.
As we approach 2022, HG Logistics LLC plans to stand alongside "Fortitude" and "Patience," and address the upcoming transportation needs and demands of the new year with the same grit and determination that has seen us through the past 15 years. HG Logistics LLC looks forward to serving you in 2022.
Wishing You All a Blessed New Year!