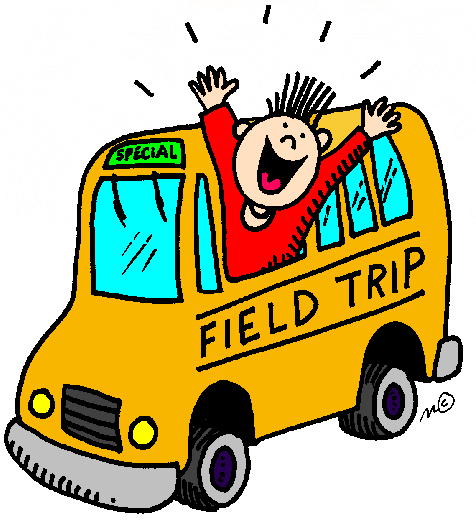 Can you remember back to your school days and how excited you would be when the teacher announced your class was going on a field trip? Ahh! Finally a day away from the classroom, a day away from having to sit and listen to the teacher lecture, a day away from doing assignments. You would not care where you were going. It could be the Metropolitan Sewer Plant, but that would not matter. Regardless of your destination, you were going to enjoy your one day freedom from the confinements of a school classroom.
Well, the other day the manager of HG Logistics LLC, the third party logistics and freight broker company I have worked for the past four years, announced he was taking me on a "field trip," which in the business world equates to a "business trip." I have the type of job that I work at a computer most of the day, but I love it. I am task oriented. You give me something that needs to be done, and I will work until the task gets completed. However, I think my manager thought I needed a change of scenery. He was right and I really got excited about my day away from the office.
Our trip consisted of visiting a couple of places. Our first stop was to one of our customers for whom I handle some of their LTL shipments. I have talked to them numerous times on the phone, but I have never met them in person. It was nice to finally put a face to a name.
Our second stop was at one of our partner carriers that have consistently done superior work for us. We presented them with a Certificate of Excellence Award for their outstanding work and for their 99.9 percentage of on-time delivery. We also recognized one of their drivers who on more than one occasion had gone above and beyond the call of duty. He was awarded our "Toot Your Horn" certificate, a Letterman pocketknife, and a $50 gift card.
Although they were the ones receiving the awards, it was our pleasure to show our appreciation for a job well done. Like the old saying goes, "It is more blessed to give than to receive." I found that to be true as I could see they were grateful for the recognition. Even though what we did may not seem like a lot, I truly believe that celebrating wins, no matter how small they may seem, is the fuel that motivates us to strive for excellence.
Overall, my "field/business" trip was very rewarding. It was good to get out and break routine. Just like when teachers sense students need a day out, my boss, sensed I needed a day away from my computer. However, just like on school field trips you never get off totally scot-free. The teacher usually gives you some kind of assignment to complete in relation to the field trip. Guess what? I was given an assignment too–I had to write this blog.
I hope you enjoy it. If you feel like you are in a rut, ask your boss to take you on a field trip.
HG Logistics LLC is a third party logistics company and freight transportation broker located in Cincinnati, Ohio. For more information please contact us by phone: (877) 574-4744, (513) 244-3026 or e-mail: [email protected].