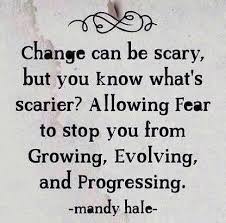 As the summer heat hits its peak this July, I am preparing for a major life change. I will be moving into a new home. I am not the only one who has to deal with the change, though. My children will all have new bedrooms and living arrangements (no more sharing bedrooms!). My family will have to drive a bit longer to visit. My work commute will change.
With all of those logistical changes also comes the opportunity for even more changes. New rules, refined chore lists, updated furniture and even a change in daily routine can all be a great thing to wake up our senses and improve our lives.
Recently, HG Logistics, a third party freight broker in Cincinnati, Ohio, has also undergone some change. Over the past several months, cosmetic changes have occurred, such as rearranging desks, taking down and moving cubicle partitions, and painting to name a few. Along with the aesthetics, there has been a change in personnel. While not many have left, HG Logistics has added several new faces to the sales staff and accounting departments.
HG Logistics is looking at these changes as a breath of fresh air, and an opportunity to improve, not just as a company but as individuals as well. When we encounter new faces, we have the choice to avoid or embrace them. Here at HG, the family seems to have grown somewhat naturally. Our GM, Doug, has taken new employees under his wing and worked to help them fly. We look forward to seeing the great things that all of the new additions will bring to the company in the weeks, months, and years to come.
If you are looking for an opportunity to be a part of an inviting, family oriented, lively team, or if you are interested in having a growing and improving logistics provider to aid in your freight needs, contact Doug at 513-244-3026.