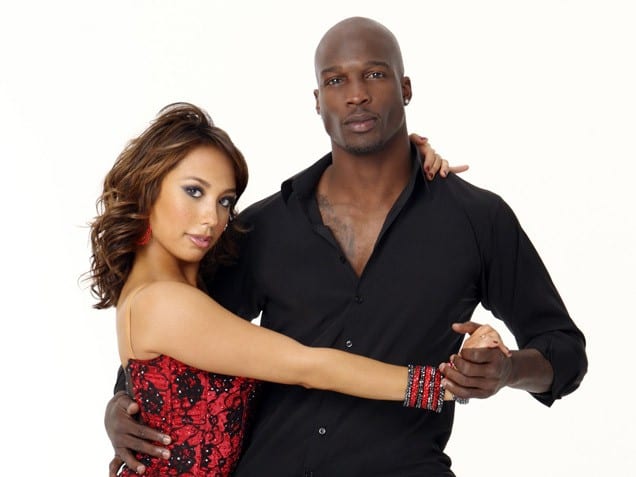 This week many of the reality T.V. shows aired their season finales. Did your favorites win? At  HG Logistics some of us are disappointed because our hometown contestant, Chad Ocho Cinco, was eliminated last week from Dancing With the Stars. Chad was the only contestant in the semi-finals that had no dance experience at all. He had made great strides throughout the entire season and just when he mastered the ballroom posture, he was voted off.
What I like about Chad is that he does not shy away from a challenge, but he embraces it. He attacks it fully committed and with great dedication and ambition. During one week's practice session, Chad told Cheryl, the dance professional, that he did not want her to tell him it was good if it was not. He wanted the truth so he knew what he had to improve on.
Even though Chad did not dance away with the Dancing With the Star's trophy, he still maintained a winning attitude. I think everyone in the business world needs to adopt Chad's go-to attitude.
At HG Logistics, a transportation broker in Cincinnati, Ohio, we, like Chad, have learned to stay committed and dedicated to every challenge we face, and in the trucking business, we come across those challenges daily. With each challenge comes more knowledge and  experience and with more knowledge and experience comes improvement and growth. We witnessed Chad Ocho Cinco develop into a dancer this season on Dancing With the Stars and here at HG Logistics LLC, we are developing into a better transportation provider with each business day.
HG Logistics may not be quick-stepping our way across the dance floor, but we are taking the lead and holding our frame in the world of transportation. We set high standards in customer relations, load performance, and carrier safety, and with these standards, we work to get our customers' votes.