HG Logistics LLC would like to express our sincere appreciation to Droopy Dog Trucking by awarding them "Owner Operator of the Month." In the month of August, Droopy Dog managed to achieve 100% on time delivery for HG Logistics LLC.
HG Logistics LLC can count on Droopy Dog's dependable service and commitment to deliver promptly and safely. It is owner operators like Droopy Dog that makes our job as a third party logistics company and transportation broker easier and more enjoyable.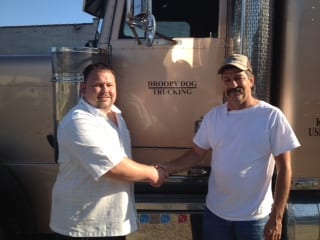 Thanks Droopy Dog for your excellent service and dependability!