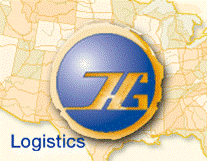 There are so many freight brokers out there these days that even people outside the freight/ shipping/ warehousing/ manufacturing industries probably know at least one broker. Here in Cincinnati, there are small brokerages everywhere. One seems to pop up just about every day. Who is staffing all of these places? Why here in Cincinnati? I want to talk to you today about what HG Logistics is not.
Most of the smaller brokerages these days have a few things in common:
They were founded by former employees of a quite large freight broker that is based in Cincinnati and has a 3 letter name that it is best known by.
They not only don't have their own trucks as assets, but most of their employees have never even seen the inside of a truck.
They haven't been around long enough to prove themselves to well-deserving and established customers.
They don't possess the technology, experience and know-how to keep their business afloat for more than a few years before collapsing.
Now, naturally. there are a few exceptions to every rule. I happen to have a good friend who did work for the three-letter company, went on to open his own brokerage and who isn't asset based. his business is flourishing because of his knowledge of trucking as well as his background. We still have one thing up on that guy, though. So, get to the point, right? How is HG Logistics different?
We may have a couple of employees who went in and out the doors of our giant competitor, but we certainly were not founded by one. We were founded with the strong support of a parent company, and our General Manager spent years behind the wheel and to this day can hop in and go for a ride if he needs to get the job done.
We DO have our own trucks. While we may not have a fleet of thousands, we have enough to keep your freight rolling, and our professional and dedicated drivers love working here. It is not only great to have our own trucks here at HG Logistics, but to get to visit with our drivers for a while every week when they come to turn in paperwork or pick up paychecks. We truly understand the importance of having assets in both power units and our drivers. We appreciate that and take pride in it.
We have been around. HG Logistics recently celebrated our 10 year anniversary in 2016 and are looking forward to many more. We hit the ground running back then, and we haven't stopped. We attribute this to our dedication to quality service and our relationships with our customers and our carriers. The bottom line on a load is not our top priority. We want you coming back, so, unlike those big guys, we don't sneak extra charges in on you, and we don't short our drivers or drive rates to the ground.
We know our stuff. Not only do we have a great software program for running a strong company, we hire the best employees. The multiple years of experience in trucking that every member at HG Logistics possesses is a testament to our broad knowledge base. Even better is when we have the opportunity to learn from one another. We come from all walks of life and different backgrounds, but our common thread of this industry brings us together and makes us great.
So, we may not be the biggest. We don't really want to be. It seems like some of those big places have lost touch with who they are, who their customers are and how to treat others. We won't lose that for growth because in the end, losing that will stop our growth. We appreciate your business and want more, of course, but we will earn it from you the right way.
If you are interested in moving freight with a company who knows their stuff, has been around and is asset based, please give us a call anytime at 513-244-3026.