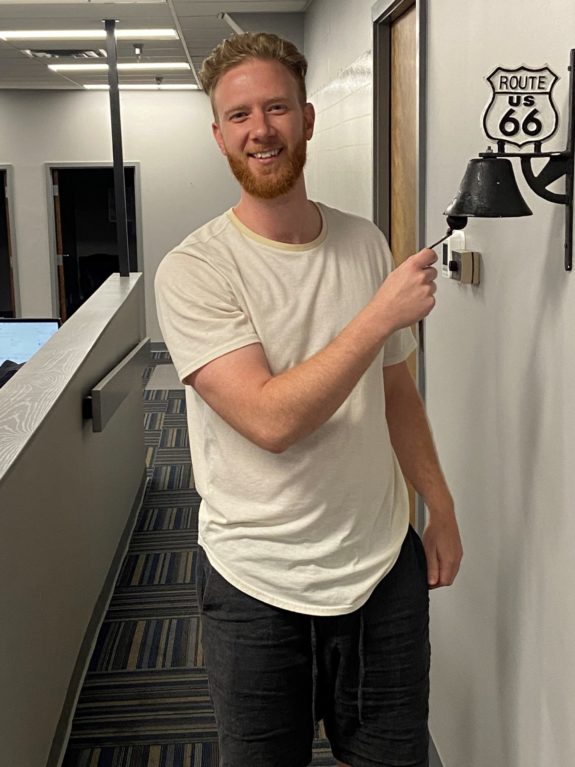 Jimmy Hayes has been employed with HG Logistics LLC less than a year but has already express interest in transitioning from logistics coordinator to sales. He landed his first new customer, and thus, was able to participate in HG Logistics' tradition of ringing the bell whenever someone lands a new account.
Jimmy is determined and focused on building relationships with new prospects and sharing with them HG Logistics' solutions to their transportation needs.
With Jimmy's persistent dedication, HG Logistics is confident we will hear that bell ring many more times in the near future.