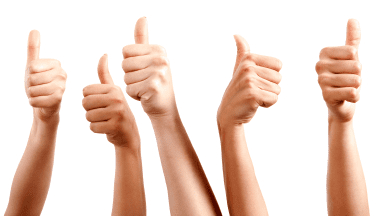 We have all kinds of "Appreciation Days," but I think we need to add one more to the list and call it "Owner-Operator Appreciation Day." I came to that decision after meeting for the first time last week one of our owner-operators that regularly hauls loads for HG Logistics LLC, a third party logistics company and freight transportation broker located in Cincinnati, Ohio. He opened my eyes to a whole new world, and I must say that I now have a new found admiration for these guys.
He stopped in for a couple of reasons. One, he was picking up a partial load that had been refused at a previous delivery location. HG Logistics warehoused the product for a few days until he was able to reroute it to a new location. Secondly, he wanted to review with me his open invoices. While backing up his computer system, he lost a large portion of his data and had not yet been able to recover the information. Therefore, he was going back and recreating invoices from paper copies. I felt his pain. What a major undertaking that must have been for him.
Not only did he have to deal with this mess, but he still had to continue overseeing his everyday business operations. Through our conversation that day, I got a clear picture of what that all entails. He is a one man operation. He does it all. He is the accounts payable and accounts receivable department, as well as the company's bookkeeper. He does the billing and the collections. He is the one and only salesman. He books and schedules his own loads, he drives the truck, handles all paperwork, maintains his vehicle, records his log books, and answers all incoming calls.
Even though he has to handle this wide spectrum of responsibilities, he remains committed and reliable and someone HG Logistics has come to depend on to haul our loads. From time to time, there is some mumble-jumble paperwork, but nothing that is not easily corrected, especially since he is always quick to respond to our inquiries and cooperative in correcting any errors.  
The more I came to understand his operations, the more I appreciated what he does on a daily basis. He even treated HG Logistics to a pizza lunch last Friday to express his thanks to us for helping him out in situations, like when his computer crashes or his load is refused.
However, I think we need to turn the tables and express our appreciation for his great performance record and dependability. Not only does HG Logistics like to thank him, but we also thank all the owner-operators who are out there giving their all to do it all.
I don't know about any other third party logistics companies, but HG Logistics LLC marks this day, May 16, 2013, as our "Owner-Operator Appreciation Day."
"Thank you Owner-Operators for a job well done."