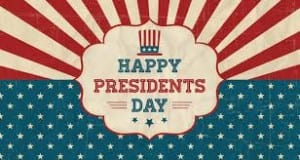 In this election year, there is plenty of media attention on folks who believe that they should be our nation's next fearless leader. I know that I follow debates and the races for both the Republican and Democratic parties closely, as do many others here at HG Logistics LLC. What are we looking for in a president? I don't know about everyone else, but I like to look to the past in order to learn and plan for the future.
President's Day is quickly approaching, and as my children are excited about a day off of school, I am reflecting upon my expectations for the next four years. Looking back at two of our most celebrated presidents, Abraham Lincoln and George Washington, we can see how far the United States has come, but also how courageous and brilliant our leaders must be. In order to find success, we can look at attributes of these two leaders and develop a formula, not just for president, but for any leader, anywhere.
Washington was a fearless leader. He was the only president to fight in battle during his presidency and he led the United States to victory over the British.  He was our first president, setting precedence in uncharted territory in more than one political area. This included passing the first copyright law, setting the standard for the president's social life and creating the position of Attorney General. He was, no doubt, a leader and pioneer.
Lincoln was also an innovator, as he was the only US President to hold a patent, and was the one who established Thanksgiving as a national holiday. Lincoln was also an early adopter of technology. He was the first president to use the telegraph and did so frequently. He was also enterprising, and practiced law for several years despite the fact that he did not have a law degree.
Fearless, innovative, tough, trendsetting. All qualities we should seek in a leader. Also qualities you'll easily find in the family at HG Logistics LLC, a third party freight broker in Cincinnati, Ohio.  If you want your shipments to be treated respectfully and watched carefully throughout the shipping process, trust the freight leaders here at HG.
For more information about HG Logistics LLC, contact us at 513-244-3026.