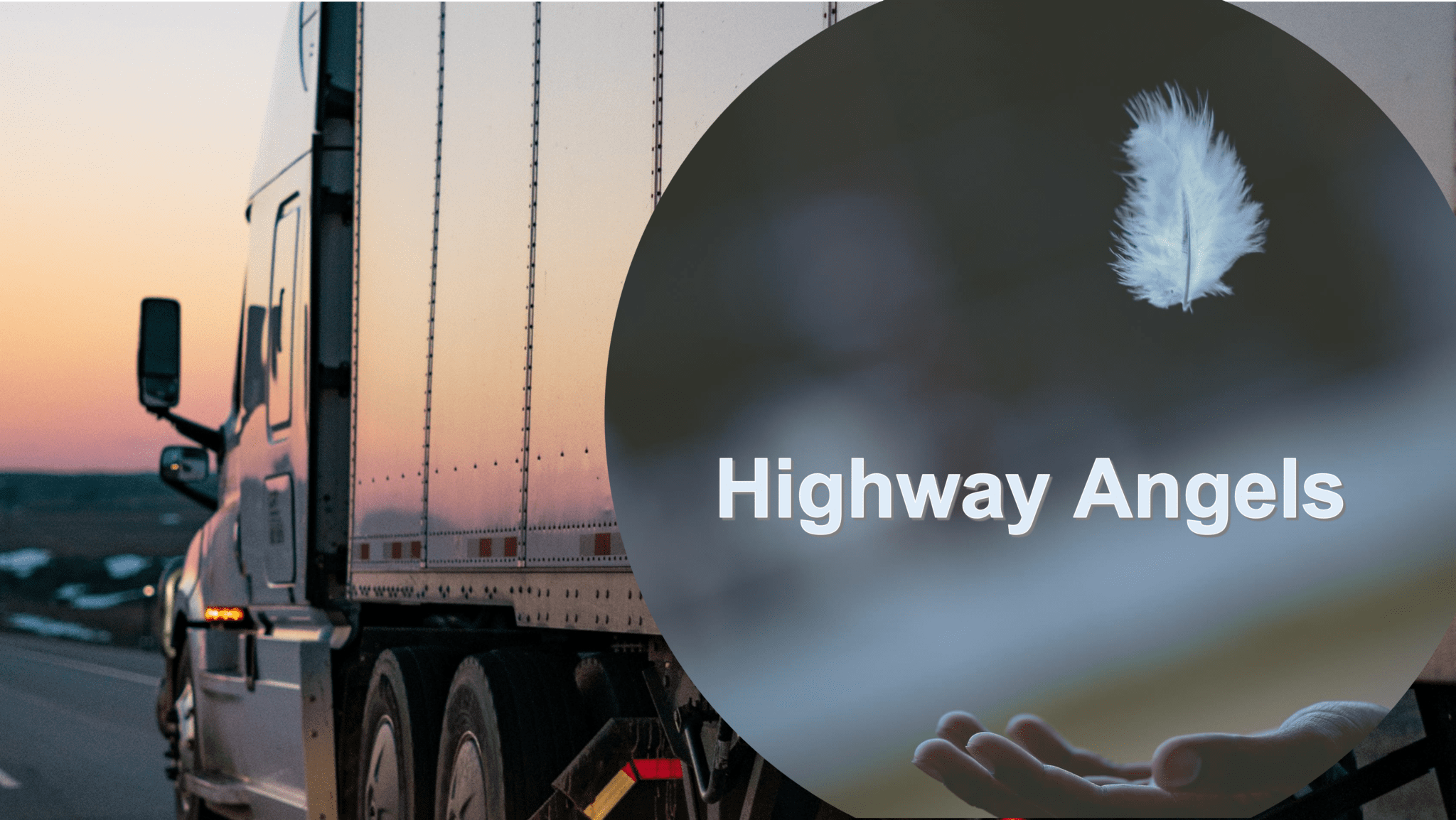 Every morning, I like to read a devotional from "Our Daily Bread" to start the day with a reminder as to how to act respectively, how to treat others with kindness, and to generally be a better person. This morning's devotional addressed the topic of being "quick to listen, and slow to speak, and slow to become angry." The author of this devotional told a story of how he became angry when a repair truck cut him off on the highway. Noticing the "How am I Driving" message on the back of his vehicle, he quickly called the number and vented his frustration to the lady who answered. After he finished his little rant, the lady responded, "You know you can always report someone who's driving nicely."
I work in the transportation business here at HG Logistics LLC, so this story hit home. As a transportation broker, HG Logistics hires truckers to travel thousands of miles across the nation spending countless hours facing all kinds of situations–hazardous weather, poor road conditions, construction slowdowns, roadway emergencies, accidents, and traffic backups. Needless to say, truck drivers have a very strenuous job, and they work hard to drive responsibly for their safety and the safety of everyone on the roads. Truck drivers deserve a pat on the back and a genuine "thank you" for all that they do. Unfortunately, this does not happen enough and just like the story I shared, we are often too quick to report the mishaps and neglect to recognize the thousands of drivers successfully and safely completing their job day in and day out.
Well, today I would like to report "someone(s) driving nicely." Actually, they went far beyond just that. They performed heroic acts to help those in need. The May 1, 2023, issue of the Transport Topics shared that three truck drivers were honored and recognized as Highway Angels by the Truckload Carriers Association. Ron Allen, Jason Escobar, and Terry Reavis all performed heroic acts by stopping to help in emergency situations. Ron Allen pulled over and helped a man who suffered a broken leg when his U-Haul truck accidently shifted and backed over part of his leg. Allen stayed with him until emergency personnel arrived. Jason Escobar rescued a man from his sand truck that overturned on the highway. Escobar pulled the man out of his truck that was spilling gasoline all over the highway and then went on to help shovel sand to clear the road. Terry Reavis witnessed a terrible accident involving an SUV, pickup truck, and other cars on Interstate 95 in Brunswick, GA. Reavis pulled three children out of the SUV and administered first aid to the lady who was ejected from the SUV.
These are just a few stories. There are so many more just like this because this is life on the road for truck drivers. They are often called to go beyond getting the goods from point A to point B. It is all the stuff that happens in-between that deserves our praise and acknowledgement of a job well done.
Today I was challenged and as I hope all who read this will be as well–challenged to take the advice of the lady on the phone and report the "nice." After all, truck drivers deserve positive, encouraging words.