You can't escape the hot political climate this year, and for that reason, our Road Trip Thursday is joining in. With Wisconsin's Presidential Primary on Tuesday, what better place to travel to (at least virtually) to see the oddities the state has to offer? Let's take a look at what you'll find in Wisconsin, besides politicians and cheese…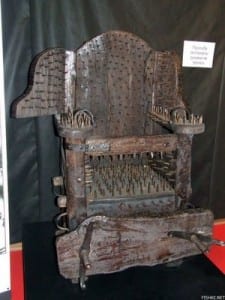 Travel to Wisconsin Dells to find an interesting museum, the Museum of Historic Torture Devices. With nearly everything covered in spikes or made to stretch the human body beyond disrepair, this is a place for the morbidly curious!
Movin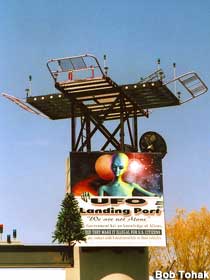 g from the tortuous to the hopeful is Poland, Wisconsin which is home to a UFO Landing Port. This was made by a local who holds on to hope that one day, friends from afar will visit us here on earth….and be friendly!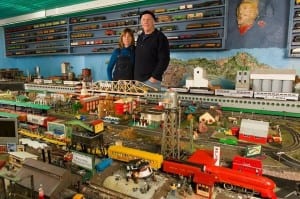 Take a ride on a miniature train once you get to Argyle, Wisconsin to visit the toy train barn, a privately owned collection of toy trains, tracks, villages and the like. Running trains will surround visitors for a unique stop for family fun.
            A visit to Wyoming Valley will lead to a wondrous place- the House on the Rock. Built by Alex Jordan, this home offers a thrilling view of the valley with a glass walkway that extends over the treetops. In addition, this house has turned into its own museum of oddities, including the world's largest carousel and room after room of bizarre collections.
HG Logistics, a third party freight broker in Cincinnati, Ohio is proud to deliver to any area where unique tourist attractions pop up-  all over the United States, and even into Canada and Mexico. Please give us a call with any freight need!
513-244-3026             or               (877) 574-4744