The following was sent via email:
With the high rate of attacks on women in secluded parking lots, especially during evening hours, the Minneapolis City Council has established a "Women Only" parking lot at The Mall of America.
Even the parking lot attendants are exclusively females so that a comfortable and safe environment is created for patrons. Below is the first picture available of this world's first women-only parking lot in Minnesota.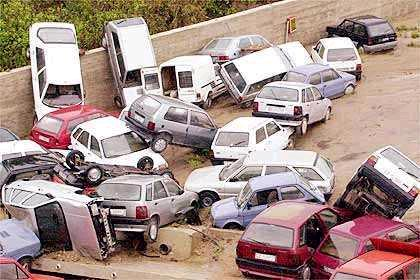 Of course a man sent this as a joke.  Unfortunately, this is often men's perception of women drivers, and over the years, women have been the butt of many jokes when it comes to driving. However, stats reveal a different picture. Statistically, women are less likely to be involved in fatal accidents than men and are less likely to get traffic tickets.
Perhaps good driving records and skills are two reasons why we are seeing an increse in women truck drivers in the transportation industry. As a matter of fact, the Women in Trucking Association reported that of the 8 million licensed CDL drivers in the United States, over 200,000 of them are female truck drivers.
In just my short three years working for HG Logistics LLC, a third party logistics company located in Cincinnati, Ohio, I can definitely see a place for women in what was once considered a "Man's World." Not only are women driving the trucks, but they are also taking on roles involving management, safety, dispatching, and recruiting.
Lillie Elizabeth Drennan was the first women to receive her CDL in 1929. Sitting behind the wheel of an old Chevrolet truck with a revolver by her side, she started her journey, a journey that paved the way for the women who followed. Whether it is the love of the open road, the independence, attractive pay scale, or the challenges of the job, women are choosing to become a part of the transportation industry. And HG Logistics is one truck brokerage firm that welcomes a woman's perspective.