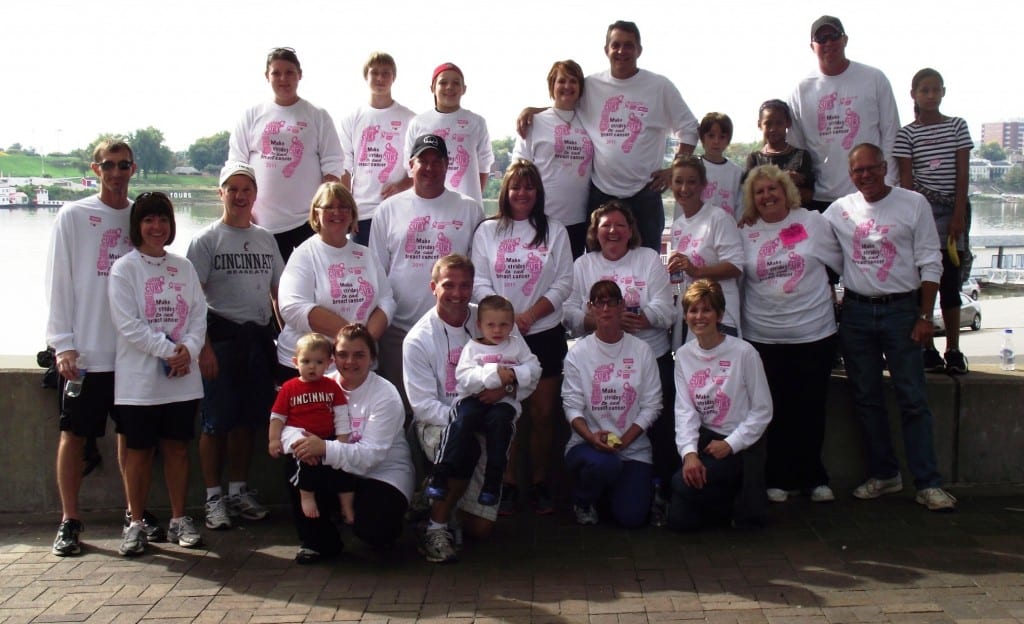 Making Strides Against Breast Cancer
The employees of HG Logistics LLC and our parent company, The Hill and Griffith Company, joined forces to help end breast cancer. On October 9, 2011, several of us participated in the "Making Strides Against Breast Cancer" walk. This was a 5-mile walk along Cincinnati Riverfront. It turned out to be a gorgeous autumn day–perfect for a stroll along the river. We only stopped here and there to snap a few pictures, but I am happy to report that we all made it across the Finish Line. It was a GREAT time, a GREAT day, a GREAT walk for a GREAT cause.
In a thank you letter to our company, the American Cancer Society reported:
 "This year's Making  Strides Against Breast Cancer® down on the banks of the mighty Ohio River was impressively PINK. You were part of the biggest crowd yet – some 12,000 in all – gathered together to contribute to a truly inspiring day and your fundraising efforts have enabled us to continue to help save lives and create a world with less breast cancer and more birthday celebrations….We're still counting donations – but it's already shaping up to be a truly successful year. We've anticipated over $600,000.00."
HG Logistics LLC and Hill and Griffith sends a special "Thank You" to all our sponsors that helped make this a Successful Walk Against Breast Cancer.